Sun Blinds, Awnings and Canopies…Melbourne Style !
Book A FREE Measure & Quote (7 days)
R E A D - T H I S - F I R S T
Do not scroll down before you read this important note !

8 MUST Questions To Ask Yourself
When Dealing With
Awning & Blinds Companies

As you Google whom to call for your free measure and quote on a outdoor blind or an awning in Melbourne, here are a few gems you need to look for and be extremely aware of.
GOOGLE reviews aren't always an honest indication or reflection of the product or the company. As for GOOGLE  and other social media giants, they're not what they use to be. Numerous examples (especially over the COVID-19 period) as to their tactics, campaigns and privacy is well documented.
There is always someone who is disgruntled, or even worse, a serial NEGATIVE REVIEW nut who puts up negative reviews on anything and everything for all the wrong reasons to get extra points in some competition.  Read all the reviews to get an overall idea, not just one. SO, KEEP A LOOKOUT.
Pick up the phone and call them direct. Make an appointment to get them to your place for a FREE measure. See how quickly they respond. That should satisfy you quickly, rather than rely on GOOGLE reviews.

 Forget the 'AS SEEN ON TV' logos, fancy TV and radio clips, made up awards and the such on their sites. Even worse , constant annoying radio ads that drive us all crazy. You need to look  much deeper.
1. Is it a caring  family owned and run business, a franchise or a large conglomerate owned by foreign investors who are only interested in profit and shipping it overseas?
2. Are the people friendly, honest and easy going or are they pushy? (read Maureen's story below)
3. Do their personnel arrive on time for a measure & quote and are neat and tidy? (read Debbie's story below)
4. Do you feel like a NUMBER when dealing with them or do they make you feel important?
5. Do they offer Personal Service  and advice, including informing you of progress on your awnings/blinds status: start to finish? (read Tina's story below)
6. Will you enjoy Worry Free professional, accurate and prompt installation of your awnings/blinds?
7. Where do they source/manufacture their Blinds & Awnings and who stands behind their products?
8. Do they try to sell you bells and whistles that you do not need or do they listen and advise best solutions for you?
9.  Do they quote high ball prices then discount it by 50% – 80% to make it look like you're getting a bargain. Would anyone believe that a $100K sports car can be bought for $20K?  If you do think that, place an order for 2 cars and see what happens. You're being had, don't fall for it?
10. Do they offer SENIORS Discount all year round and are happy to take your job no matter how small.
BIG  is not always better and in many case more expensive. Companies that litter the Radio & TV media with annoying ads, freebies and giveaways may not always be the way to go.
There is a huge number of smaller companies and operators that do not have huge budgets to splurge on TV and radio ads, but still offer a superior customer service and stand behind their products.
Having an impressive showroom staffed by incompetent 'teenagers' also may not be the best way forward in your choice of supplier.
With COVID-19 challenges in 2020, many business owners have decided to close their showrooms opting to simply operate remotely from home and their cars yet still seem to offer great service and competitive prices.
Being the era of social media, internet, mobile phones and mobile businesses, choosing an awnings or a blinds supplier comes down to only a few things.
Forget the fancy vans/cars, the caps, the embroidered shirts, coffee mugs and fridge magnets, the slick website, laptop presentations, the CLEARANCE SALES, the FREE INSTALLATIONS or any type of FREE gift if you buy NOW.
At the end of the day, someone has to pay for all that fancy stuff. And that someone is –YOU!
Look for Promptness, Punctuality, Honesty and no job being too small or too big.
When you get this combination correct, the price will always be right!
REMEMBER

nobody should pay $10 for a loaf of bread that is worth $4, same with blinds and awnings. They are only worth so much 24/7/365 days a year. So before you get sucked into the hype that BIG is BETTER,

call

us and

we'll gladly prove otherwise.
——————————————————————————————————————————————————————————————
Product Message. Listen HERE.
What Others Are Saying About Us:
More testimonials available on request.
Brilliant Service
"Your service was brilliant!!. You demonstrate everything people should learn about customer service. Good old fashion prompt service. You notified me each step of the way and even Adam the installer kept me up to date as to his timing for getting here to install. I am very impressed with both service and pricing and I really did my homework on researching companies. Thank you. Warm regards. Tina – Malvern East

Professional Service
"We recently had a leaflet left in our letterbox from your company, as we were looking for blinds for elderly mother we decided to give your company a try. We were surprised at how prompt you were with looking at the job and supplying us with a quote. The service you gave us was very professional and were extremely easy to deal with. We were kept up to date with progress along the way and job was completed within the quoted time. The quality and price of the blinds are great and mum is very happy with her new blinds. Vlad was very friendly and mum was pleased that he even came back to check the completed job. We would gladly recommend your company to our family and friends."
Debbie Plummer -NUNAWADING

 NEW HOME
Just wanted to let you know how happy we are with our new blinds! From start to finish the service has been great, even with covid in the way! Fast response to inquiry with measure and quote the following day.
Full installation and cleanup all done in 2 hours! Home now looks like I live here!! Would recommend to anyone wanting new blinds!! Peter Davey – Mitcham
Exeeded Our Expectations
"Recently purchased large outdoor fabric sun blind for my west facing window. Rang company after finding leaflet in letterbox. Could not have at a better time as had been completely ignored at a factory showroom and walked out dejected. Spoke to Vlad and he called in on way home and measured my blind for me, treated me respectfully , made suggestions as to colours for Pelmet and blind to match my black eaves. Quoted price and gave a seniors discount as well to which I agreed!
Quick delivery time. Fitter arrived another expert guy who really knew his job and very efficient. Agreed with Vlad's measuring as it was a tight spot. Blind was good quality and really looks very modern and trendy.
I'm very impressed with Suncrest Outdoor Blind company especially Vlad. They really Excel on Promptness, Efficiency, Quality and Respectability.
Would defy anyone to get a better company. Thank you so much". Maureen 0'Sughrue -CROYDON
CRISP LOOK
"

Suncrest Outdoor Blinds gave us excellent service, right from the prompt, detailed and very competitive quotation. Delivery was on time, as promised. The quick and highly professional installer had our blinds up and looking so smart in no time at all. We have had the blinds for a full summer now, and they have functioned perfectly. They look crisp and add to the appearance of our home.

Thank you Suncrest Team and Vlad, for a job well done.
Tony Weaver -ROWVILLE
LOVE MY BLINDS
We were pleasantly surprised how quickly the blinds were up. From  measure and quote to manufacture to install. Well done Suncrest!!. Linda – Ferntree Gully
They Look Great
"The Patterson's and I are very happy with the hoods, and appreciate Justin's efforts required to install them both on the same day. They look great! Thank's for a great job".
Glenys Munari -Hawthorn

Cooler and a Great Look
"Had my blinds fitted on 27th Feb 2018. How happy I am. What a difference it had made to my apartment. Cooler and a great look of the blind. very happy customer. Thank you".
Dennis -Lexington Gardens- Springvale

Contact To Installation
"

Very happy with the excellent service. From first contact through to installation all handled in a friendly and professional manner. Highly recommend them.

Thank you".
Paul -LILYDALE

Twice in 3 Years
"

Great company to deal with, great price and courteous fitters to install blinds.

Have used Suncrest twice in three years and would not hesitate in recommending them to others.

Gail Whyms –

HIghlands Ret.Village-CRAIGIEBURN

GOT EXACTLY WHAT WE WANTED
We were impressed by the quick response to our enquire about new blinds. Vlad was very helpful in answering my questions. The whole process was quick and seamless. We are very happy the quality and we got exactly what we asked for. We have recommended Suncrest Blinds to our friends. We got great value for our money.

Sally -LYSTERFIELD
Our Recent Work
Supported By Our Valued Partners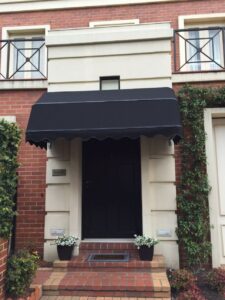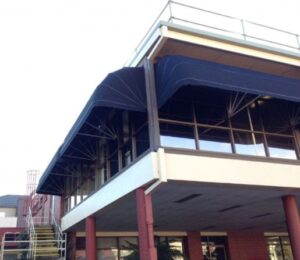 Zip and Channel Blinds
Various Attachments

RECLOTH OLD BLINDS

Variations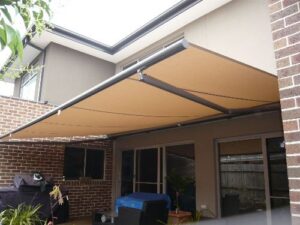 Cherry Pickers and Lifts
All Work Guaranteed
FREE QUOTES (7 days) Call 9753 5221
Get your quote even on Saturday and Sunday. ON the SPOT written quotes.